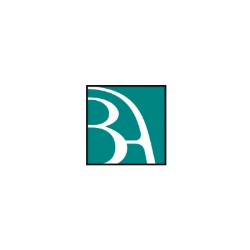 Member Service Representative/ Teller
Sorry, this job has expired.
Tempe, AZ
We are interested in finding the right candidate to join our excellent member service TEAM at Bashas' Associates Federal Credit Union. Some paid benefits, paid holidays, with opportunities for advancement within the credit union and professional development in the credit union industry. This is a part-time position, 24 - 30 hours per week.

The Member Service Representative is responsible for ensuring member transactions are posted accurately and timely, documents financial transactions requiring OFAC verification and follows all BSA regulations. When directed, provides mentoring and training to peers; promotes business for the credit union by maintaining good member relations and referring members to appropriate personnel for new services. The position of Member Services Representative performs direct duties assigned by the CEO, Operations Mgr, or Branch Supervisor.

Essential Duties:

Represent the credit union in a courteous and professional manner and provides prompt, efficient, and accurate service.
Serve the members for the purpose of all teller transactions, and as a liaison between the member and the credit union management. Provide members with superior service in keeping with Bashas' standards and the Code of Ethics and Conduct as established by the Board of Directors.
Provide in-person, and by telephone contact, general and specific service related information concerning credit union services or policies.
Respond to member requests, problems, and concerns or direct the member to the proper persons for resolution.
Responsible for teller/cash drawer as directed by the Branch Supervisor
Other duties as assigned by the CEO, Operations Manager, or Branch Supervisor
MINIMUM REQUIREMENTS

These specifications are general guidelines based on the minimum experience normally considered essential to the satisfactory performance of this position. The requirements listed below are representative of the knowledge, skill and/or ability required to perform the position in a satisfactory manner. Individual abilities may result in some deviation from these guidelines.

High School diploma or GED or related experience and/or training; or the equivalent combination of education and experience. Work related experience should consist of cash handling and knowledge of negotiable instruments, Bank Secrecy Act, and OFAC.


Ability to cross-sell and explain all operation products and services with confidence and authority.


Ability to read, analyze and interpret credit union policies and procedures.


Intermediate typing skills to meet production needs of the position.


Intermediate math skills; ability to balance accounts; add, subtract, multiply and divide in all units of measure, using whole numbers, common fractions and decimals.


Exceptional verbal, written and interpersonal communication skills with the ability to apply common sense to carry out instructions and to speak clearly to members and fellow employees.


Ability to work with minimal or no supervision while performing duties.


May be scheduled to work in two different branches within the same pay week, Tempe and/or Phoenix.
15857